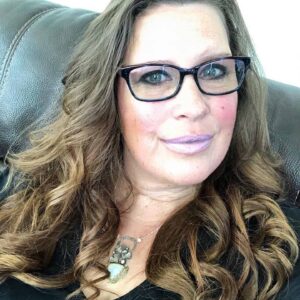 Tina Murphy Jewelry Artist -2 Cool Creations Jewelry-Kennewick WA.
Tina has been creating award winning one of a kind Artisan Jewelry for over 20 plus years as a business, longer than that for fun. Inspired by nature. "I have no idea what I'm going to make until I have a stone in my hand and then the design comes to me", she likes to specialize in rare- hard to find stones and fusing Argentium silver to achieve unusual organic patterns. She loves the Art Nouveau style and you can see that influence in many of her pieces. She has had pieces on display at many museums art galleries and has been featured in several jewelry making blogs and magazines.
Tina recently was featured in Rock and Gem magazine for the 2nd time! She has won a Cabochon cutting contest in the Nation wide competition SIlversmith's Got Talent Yellowstone contest. She also won her division in the competition as well as a third contest the best design overall!
Tina Murphy's jewelry has been worn by actresses on Television and is shipped to clients world wide! She also holds a full time job working as an Industrial Hygiene Technician and worker trainer at a Nuclear site. She resides in Eastern Washington with her husband of 20 plus years Jim, Kendra and 3 exotic cats! Her adult son and Step daughter Heather as well as 2 of her 4 Grand children live near her as well!
Most of her work is sold on her Facebook group page 2 Cool Creations Jewelry VIP or follow her on Instagram @2cooltina She also has taught jewelry making classes for 15 plus years. Look for class updates on her web page @
2coolcreations.com
WHOLSALERS
If you are interested in purchasing 2 Cool Creations Art Jewelry for wholesale, please E-mail me at; TooCoolCreations@aol.com for wholesale pricing.
Tina, 2 Cool Creations